Financial advice is a profession but the regulatory framework is past its use by date, and is a key driver of cost for advice businesses. After leading the debate on the best ways to make financial advice affordable and accessible, the FSC invites you to an online panel discussion with industry leaders and FSC Members as we launch the White Paper on financial advice.

The White Paper will outline bold proposals to reduce cost of providing advice following extensive engagement across the industry. This 90 minute discussion will analyse the FSC's proposals and set a path towards affordable and accessible advice ahead of the regulatory review by the Federal Government and the Australian Law Reform Commission next year.
EVENT DETAILS
MEMBER ONLY EVENT
DATE: Tuesday 12 October 2021
TIME: 10:30am - 12:00pm
VENUE: Webinar via Cisco WebEx

REGISTER NOW
YOUR SPEAKERS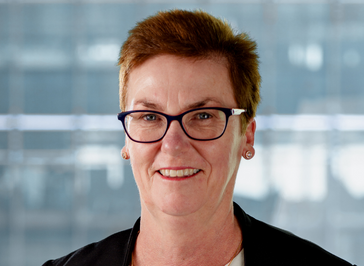 Susie Peterson
Financial Advice Leader | Mercer Australia
MBA(Exec), BBus (Fin/Ec), CFP™
Susie joined Mercer Financial Advice in July 2019 as Financial Advice Leader. Mercer provides intrafund advice as well as comprehensive advice. She is passionate about professionalising financial advice and making advice affordable and accessible to more Australians.

She has worked as a financial adviser and a leader in a number of AFSLs including Westpac/ BT, AXA/AMP, ANZ and boutique advice businesses.

Susie is currently a member of the FSC Advice Board and the ASIC Financial Advice Consultative Panel (FACP). She is also a member of the Licensee Leadership Forum. She has previously been a member of FPA Policy and Regulations Committee and received the Distinguished Service Award from FPA in 2021 for her contribution to the advice profession.

Her qualifications and designations include:

Executive MBA from AGSM
Bachelor Business (Finance & Economics major) from UTS
Certified Financial Planner (CFP®)
Diploma of Financial Advice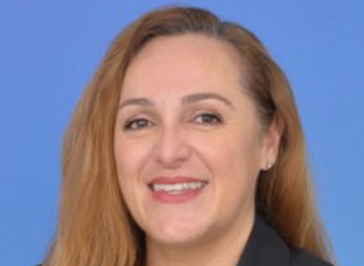 CECILIA STORNIOLO
Partner, Superannuation Advisory, Actuarial & Financial Risk | KPMG
In March 2016, Cecilia joined KPMG's Superannuation Advisory practice. She is passionate about helping our financial services clients help Australians to achieve their financial success.

Cecilia draws on a deep history in wealth management specialising in delivery of wealth (Super and Platforms), change programs either strategic or regulatory in nature, product strategy, design, development and assurance, financial advice target operating model and all things FoFA related as well as fund/wealth entity de/mergers and wealth remediation programs.

She is passionate about financial services public policy, and has participated in and led policy development and advocacy in over 30 years in the sector.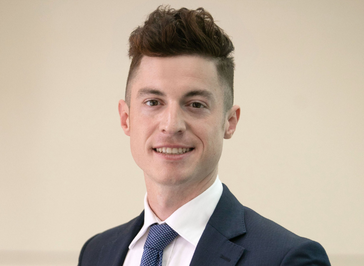 ZACH CASTLES
Policy Manager, Advice | FSC
Zach leads the FSC's advice portfolio and has nearly a decade's experience working directly in government, parliament and policy in Australia, the United Kingdom and New Zealand.

He began his career as a researcher to the New Zealand Prime Minister, later advising two senior ministers in the government. Zach has helped develop corporate and government affairs strategies for multinational companies, professional bodies and industry associations as a consultant in the UK, this included a stint working for a minister immediately following the EU referendum. Prior to joining the FSC he led the office of the current Financial Services and Superannuation Minister in Australia.

Zach holds a Bachelor's degree in International Relations and Political Science.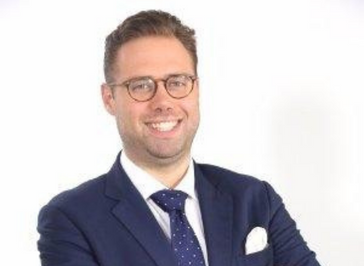 ALEKS VICKOVICH
Wealth Editor | Australian Financial Review
Aleks Vickovich is an award-winning journalist, author and commentator. He serves as Wealth Editor at The Australian Financial Review, covering financial advice, superannuation, banking and regulation. He was previously a Managing Editor of IFA Magazine and InvestorDaily, a communications adviser to the fintech industry and intern to a US Congressman. His first book, USA G'DAY, was published in 2017 and is available on Amazon.

REGISTRATION
As this is a member only event, please register using your work email in order for us to validate your membership.

Once you have registered you will receive a confirmation email with details on how to access the session. Please ensure you check your junk mail if you do not receive a confirmation.

If you have any queries, please contact our Membership Associate:
Ieesha Maybury-Picatoste
This email address is being protected from spambots. You need JavaScript enabled to view it.

*Please note that the FSC reserves the right to cancel the event if minimum numbers are not reached.

REGISTER NOW