Superannuation – major legislative reform in recent months is changing the structure of the $3 trillion sector and delivering benefits for Australian consumers.

On 20 October, FSC CEO, Sally Loane, will be joined by the new APRA Member responsible for superannuation, Margaret Cole, for an exclusive member-only event.

Ms Cole will share her perspectives on the state of the industry and build on her recent comments: "There are clearly challenges of size, scale and efficiency. And there are the challenges the organisations will face in relation to their strategies for the future, and the focus they'll need to have on the Government's Your Future, Your Super reforms and APRA's implementation of them."

Read more here.

EVENT DETAILS
MEMBER ONLY EVENT
DATE: Wednesday 20 October 2021
TIME: 9:00am - 10:00am
VENUE: Webinar via Cisco WebEx

REGISTER NOW
YOUR SPEAKER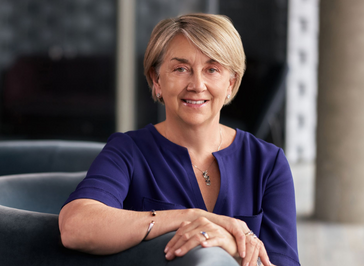 Margaret Cole
APRA Member
MA Law, University of Cambridge
Hon D Law, University of Law, London
Margaret Cole was appointed as an APRA Member from 1 July 2021 for a five-year term.

Born and raised in the United Kingdom, Margaret graduated from the University of Cambridge with a degree in law, and spent more than 20 years in private legal practice specialising in commercial litigation with an emphasis on financial services. She was formerly a partner at Stephenson Harwood and White & Case.

She joined the UK Financial Services Authority (FSA) in 2005 and rose to become Managing Director of Enforcement and Financial Crime and interim Managing Director of the Conduct Business Unit, as well as a board member of the FSA.

Prior to joining APRA, Margaret spent a year as PwC's Global Regulatory Leader based in Melbourne. Before that, she was PwC UK Chief Risk Officer and General Counsel from 2012 to 2020.

Margaret has also been an independent non-executive director of Toronto Dominion Bank Europe Limited, Chair of Toronto Dominion Securities Limited and a trustee and exco member of the Institute for Fiscal Studies. She is an Honorary Fellow of her Cambridge college, Murray Edwards College (formerly New Hall). She has also been awarded an Honorary Doctorate of Law from the University of Law, London.

REGISTRATION
As this is a member only event , please register using your work email in order for us to validate your membership.

Once you have registered you will receive a confirmation email with details on how to access the session. Please ensure you check your junk mail if you do not receive a confirmation.

If you have any queries, please contact our Membership Associate:
Ieesha Maybury-Picatoste
This email address is being protected from spambots. You need JavaScript enabled to view it.

*Please note that the FSC reserves the right to cancel the event if minimum numbers are not reached.

REGISTER NOW