The Government is expected to respond to the Quality of Advice Review in the next few weeks.

There are 1.3 million Australians expected to retire in the next decade and the financial services sector is exploring new and innovative advice solutions that will help consumers access affordable financial advice.

Hear from senior industry leaders on the importance of the Government being ambitious in its plan for financial advice, the opportunities this presents the industry, and how consumers will be better served by a deregulated advice market.

Moderated by Aleks Vickovich, Wealth Editor of the Australian Financial Review, the panel will consist of:

Kelly Power, Chief Executive Officer Superannuation, Colonial First State
Andrew Alcock, Managing Director, HUB24
Brett Jollie, Managing Director, abrdn Australia
The FSC invites you to join us for this exclusive, member-only event, followed by complimentary networking drinks in Sydney.

This is a free, in-person event so register now to secure your spot! Online is also available for interstate members.


This email address is being protected from spambots. You need JavaScript enabled to view it.

*Please note the FSC reserves the right to cancel or postpone this event if minimum registrants are not reached

ABOUT YOUR SPEAKERS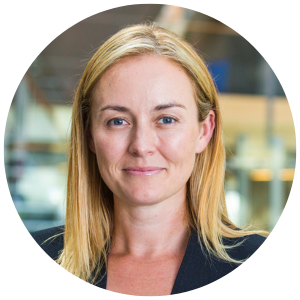 Kelly Power
Chief Executive Officer Superannuation, Colonial First State
Kelly Power was appointed CEO Colonial First State Superannuation in July 2021. This role is accountable for oversight of the superannuation business, including as a member of the Trustee Board. In this role Kelly is also responsible for investments, product and strategy.

Kelly joined CFS as General Manager Product in 2018, adding marketing and strategy and responsibility for the Wrap business in October 2020.

Prior to joining Colonial First State, Kelly was the Head of Platforms at BT Financial Group. Kelly held a number of other executive management roles at BT.

Kelly holds a Bachelor in Communications from UTS, a Diploma of Management from the Australian Institute of Management, a Diploma of Financial Services from Integratec and has also completed the Company Directors course at the Australian Institute of Company Directors.

Kelly is a representative on the Financial Services Council's Superannuation Board Committee and is a Director of the Association of Superannuation Funds of Australia.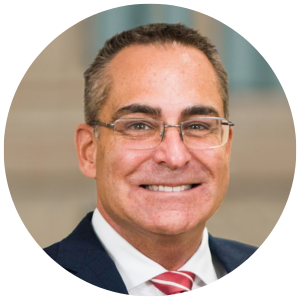 Andrew Alcock
Managing Director, HUB24
Andrew has over 20 years' experience across wealth management encompassing advice, platforms, industry superannuation, insurance and information technology. Andrew was formerly Chief Operating Officer of Genesys Wealth Advisers and Head of the Genesys Equity Program, where he was a director of over 20 financial planning practices across Australia. His previous executive roles include General Manager for Asteron's wealth management business, where he was responsible for a broad range of superannuation and investment solutions for investors, employers, licensees and advisers. Andrew's extensive financial services experience solidly underpins his roles as managing director of HUB24 Limited.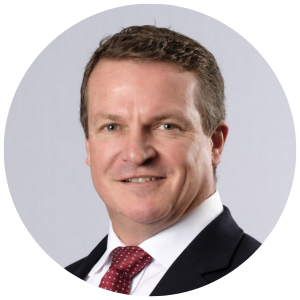 Brett Jollie
Managing Director, abrdn Australia
Brett Jollie is the Managing Director of abrdn Australia. In this role Brett is responsible for the development, execution and oversight of strategy, encompassing Investment, Distribution, Operations, Risk and People/Culture for the Australian business.

Brett has over 25 years' experience in the financial services industry. He joined abrdn in 2000 and has held roles in operations, product management, sales and marketing in Australia and the UK. Before joining abrdn, Brett worked for EquitiLink Australia, Chase Manhattan Bank and Permanent Trustee.

Brett is a member of the Financial Services Council (FSC) Funds Management Board Committee and the NSW Council of the Australian British Chamber of Commerce. Previous roles include Director of the Financial Services Council (2013 to 2020), Co-Chair of the FSC Investment Board Committee (2013-2020), and member of the FSC Standards Oversight & Disciplinary Committee (2015 – 2019).

Brett holds a Bachelor of Economics degree from Macquarie University, a Graduate Diploma in Applied Finance and Investment and a Graduate Diploma in Financial Planning, both from the Financial Services Institute of Australia (FINSIA). He is a Fellow of the Financial Services Institute of Australia and a graduate member of the Australian Institute of Company Directors.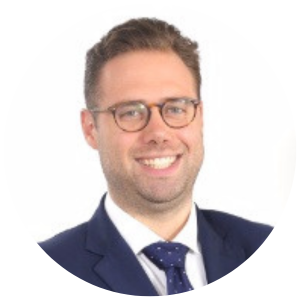 MODERATOR
Aleks Vickovich
Wealth Editor, The Australian Financial Review
Aleks Vickovich is an award-winning journalist, author and commentator. He serves as Wealth Editor at The Australian Financial Review, covering financial advice, superannuation, banking and regulation. He was previously a Managing Editor of IFA Magazine and InvestorDaily, a communications adviser to the fintech industry and intern to a US Congressman. His first book, USA G'DAY, was published in 2017 and is available on Amazon.

EVENT DETAILS
DATE: Thursday 8 June 2023

TIME: 4:00pm - 6:00pm

VENUE: Ashurst Sydney
VENUE: Level 11, 5 Martin Place,
VENUE: Sydney NSW 2000

VENUE: Online Streaming available for interstate
VENUE: members

COST: Free and Member Only

REGISTRATION
This email address is being protected from spambots. You need JavaScript enabled to view it.
To register for this event, please respond to this email stating whether you would like to attend in-person or stream online along with any dietary requirements you may have.

For all enquiries please contact Izekiel, Event & Member Services Manager:
E: This email address is being protected from spambots. You need JavaScript enabled to view it.
Ph: 02 8235 2518

*Please note the FSC reserves the right to cancel or postpone this event if minimum registrants are not reached

VENUE AND CATERING PARTNER