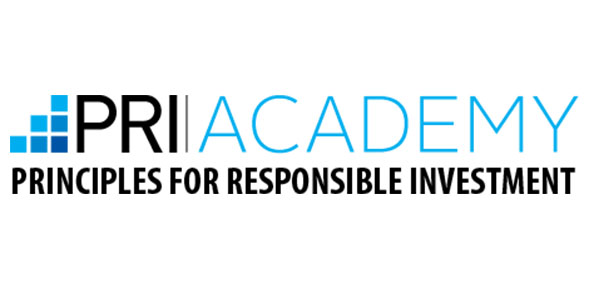 Please note that the FSC receives a financial benefit from members' use of some of these services to help further fund our member services.
The PRI Academy is recognised as the international "gold standard for ESG training". PRI Academy courses feature content from leading international experts, real life and hypothetical case studies, best practice approaches to investment and risk management, and strategies for the practical application of key ESG concepts.
 
Courses provide
Market-leading, web-based training - maximum flexibility, start and finish when you please, no travel, no pressure, no greenhouse gases!
Official "Record of Completion".
Specialist content provided by global ESG experts.
A comprehensive and structured learning pathway to ESG integration featuring up-to-the-minute case studies, step by step theory, interactive tools and financial modelling.
 
Professional Services
All Academy courses have been developed for professionals across the "ESG integration ecosystem" including:
Asset owners and large institutional investors
Asset managers
Asset consultants
Banks and other diversified financial institutions
Non-bank financial institutions, including building societies and credit unions
Wealth managers
Companies
Professional services firms
Government and regulators
Industry bodies, Universities, NGOs, policy groups
 
Professional development
CFA Institute has approved RI Essentials, the foundational course of the RI Academy, for ten CE credit hours. If you are a CFA Institute member, CE credit hours for your participation in this program will be automatically recorded in your CE diary.
 
RI Essentials curriculum
The RI Essentials course is an in-depth look at environmental, social, and governance issues across financial decision making. The course comprises six modules, each requiring 1-2 hours of study and additional reading:
Introduction to Responsible Investment
Responsible Investment and Financial Analysis
Responsible Investment and the Environment
Responsible Investment and Society
Responsible Investment and Corporate Governance
Implementing a Responsible Investment Program
 
Next steps
All FSC members benefit from a 5% discount on standard Academy rates.
To find out more about the RI Academy, prices, or to enrol directly, please click here.
Feel free to contact the Academy team directly at This email address is being protected from spambots. You need JavaScript enabled to view it..