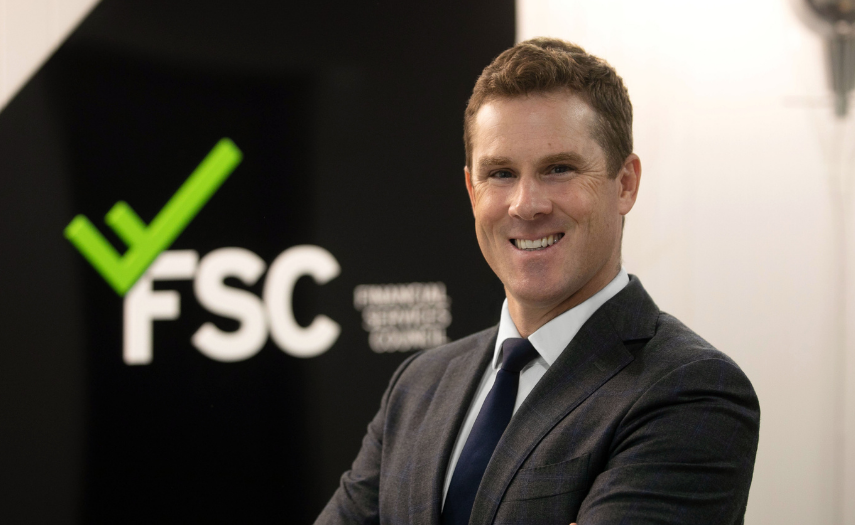 Thank you to Financial Services Council members for your engagement and support through a successful year for the FSC as we continue to lead policy debates for members and represent you on key issues.
The FSC was proud to launch the FSC Women in Investment Management Charter (WIM Charter) at a recent joint event with Mercer, which delivered solutions to improve gender diversity in investment management. As part of the WIM Charter launch, we surveyed our domestic and global fund manager members on gender diversity in their investment teams, focusing on roles that are actively involved in an investment function or that have an investment execution role, such as portfolio managers, investment research roles or traders, for example.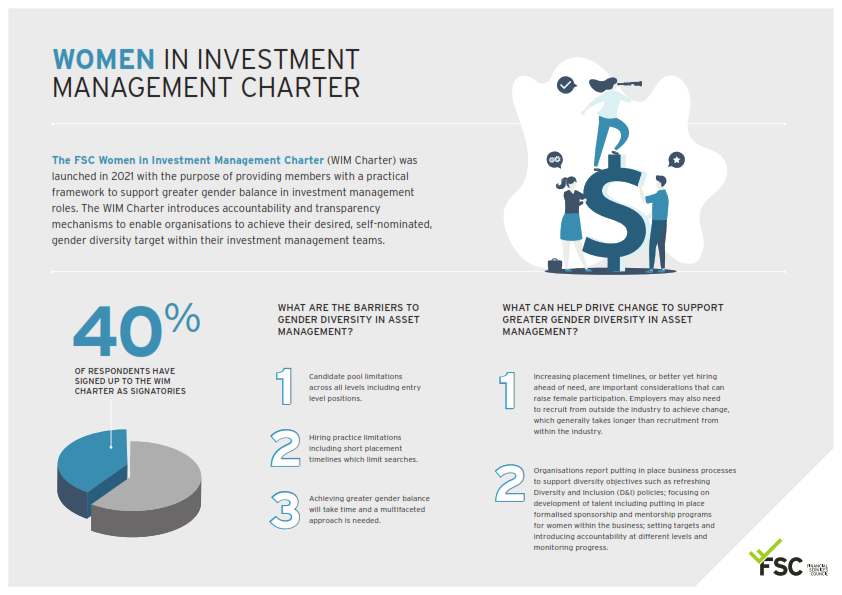 About the Financial Services Council's Members
The FSC is a peak body which sets mandatory Standards and develops policy for more than 100 member companies in one of Australia's largest industry sectors, financial services.
Our Full Members represent Australia's retail and wholesale funds management businesses, superannuation funds, life insurers and financial advice licensees. Our Supporting Members represent the professional services firms such as ICT, consulting, accounting, legal, recruitment, actuarial and research houses.
The financial services industry is responsible for investing more than $3 trillion on behalf of over 15.6 million Australians. The pool of funds under management is larger than Australia's GDP and the capitalisation of the Australian Securities Exchange, and is one of the largest pools of managed funds in the world.
INTERNATIONAL INVESTMENT FUNDS ASSOCIATION
The Financial Services Council (FSC) is a member of The International Investment Funds Association (IIFA), an association which provides a forum for global information- sharing and collaboration to promote the investment fund industry.
Find out more about the IIFA here: www.iifa.ca