What is the Asia Region Funds Passport?
On 28 April 2016, representatives from Australia, Japan, South Korea and New Zealand signed the Asia Region Funds Passport's (ARFPs) Memorandum of Cooperation (MoC) which was the outcome of more than six years of international negotiation. Thailand also signed the MoC when it came into formal effect on 30 June 2016. For more background information, please refer to the Funds Passport APEC website.
Currently, funds are manufactured, distributed and administered within each relevant jurisdiction, with no transferability across borders. The ARFP is a multi-lateral agreement that aims to facilitate cross border distribution of managed fund products across the Asian region, effectively allowing collective investment products offered in one Passport economy to be sold to investors in another participating jurisdiction. 
The ARFP will reduce regulatory duplication by establishing standardised requirements for fund operators, whilst maintaining a robust level of consumer protection for investors in participating jurisdictions.
The ARFP is an important element underpinning Australia's future ability to compete as a regional financial services centre. The 2009 Johnson Review initially recommended the ARFP concept, and since then the FSC has worked closely with Treasury and ASIC to provide input supporting the development of regulatory and product specifications which will produce a commercially workable ARFP within the Australian jurisdiction. 
ARFP participating jurisdictions
Currently, the ARFP participating jurisdictions are: Australia, New Zealand, Japan, South Korea and Thailand. The ARFP is expected to commence in mid-2018, when at least two of these participating jurisdictions formally confirm that implementation has completed from their side.
Whilst Singapore signed a Statement of Intent, as they have not yet ratified the ARFPs MOC, at present they are not a participating jurisdiction.
Australian ARFP Pilot scheme
The FSC developed a Pilot scheme in conjunction with industry and regulators from participating jurisdictions as well as the Australian Securities and Investments Commission (ASIC) to test how the ARFP will work in practice prior to the regime officially commencing in Australia. The Pilot commenced in 2018.
The Pilot aims to:
test Home Regulator and Host Regulator processes;
test taxation treatment of Passport Funds by Host country taxation authorities;
identify areas of ARFP processes that may require further development prior to the ARFP formally commencing; and
identify any remaining barriers in Host countries to the successful implementation of the ARFP.
Benefits of the ARFP
To consumers, there are many benefits of being able to access investment products developed outside their own home jurisdiction. In the short-term these include:
competitive cost pressures due to enhanced competition between product providers;
access to a broader range of managed funds, making it easier for investors to find a product matching their particular circumstance and risk appetite;
improved management of financial risk achieved through the ability to further diversify into investments located in other jurisdictions; and
improved ability to save for retirement through the availability of a wider range of competitive products.
Expected longer-term benefits include:
access to a wider network of participating Passport jurisdictions in the region; and
additional portfolio diversification opportunities.
The Asia Pacific region as a whole will also benefit from having a greater number of funds legally located (domiciled) within it. Fund domicile typically influences the location of associated services that are usually located in the same jurisdiction as the fund, such as: unit registry, fund administration and custody arrangements, plus legal and accounting advice.
Whilst UCITS funds are accepted in some parts of the Asia region, these funds are required to be domiciled in the EU. This means that the associated fund services are also located in the EU, and the Asia region misses out on the economic activity and additional government revenue that flows as a consequence of such service provision. 
For example, a South Korean fund manager wishing to offer a product into the Singapore market could set up a UCITS fund domiciled in Luxembourg. However, Luxembourg benefits from the additional economic activity arising from fund service provision and additional government revenue. Under the ARFP scenario, the South Korean fund manager would locate the fund in either South Korea or Singapore, keeping the economic benefits within South Korea (or at least the Asian region).
Opportunities of the ARFP for Australian fund managers
Due to several key economic and demographic changes, the Asian region is expected to be a significant driver of future growth in the global funds management industry. Some of these changes include:
Asia's swiftly growing middle-class driving demand for funds management services as investors look for additional opportunities to invest and grow their wealth;
Asia's rapidly ageing population and general lack of compulsory superannuation contribution systems for workers providing a need for pension and retirement savings products, including individual savings plans; and
Asia's significant potential to markedly increase its market share of funds management activity on a global basis. Currently, funds under management (FUM) within the Asia region is approximately $3.4 trillion US dollars. This represents only 12% of worldwide FUM, despite the Asian region's population presently sitting at 4.6 billion, or around 60% of the world population. By comparison:

The US manages 51% of worldwide FUM yet is only 14% of the world's population; and
Europe manages 36% of worldwide FUM, yet is only 10% of the world's population.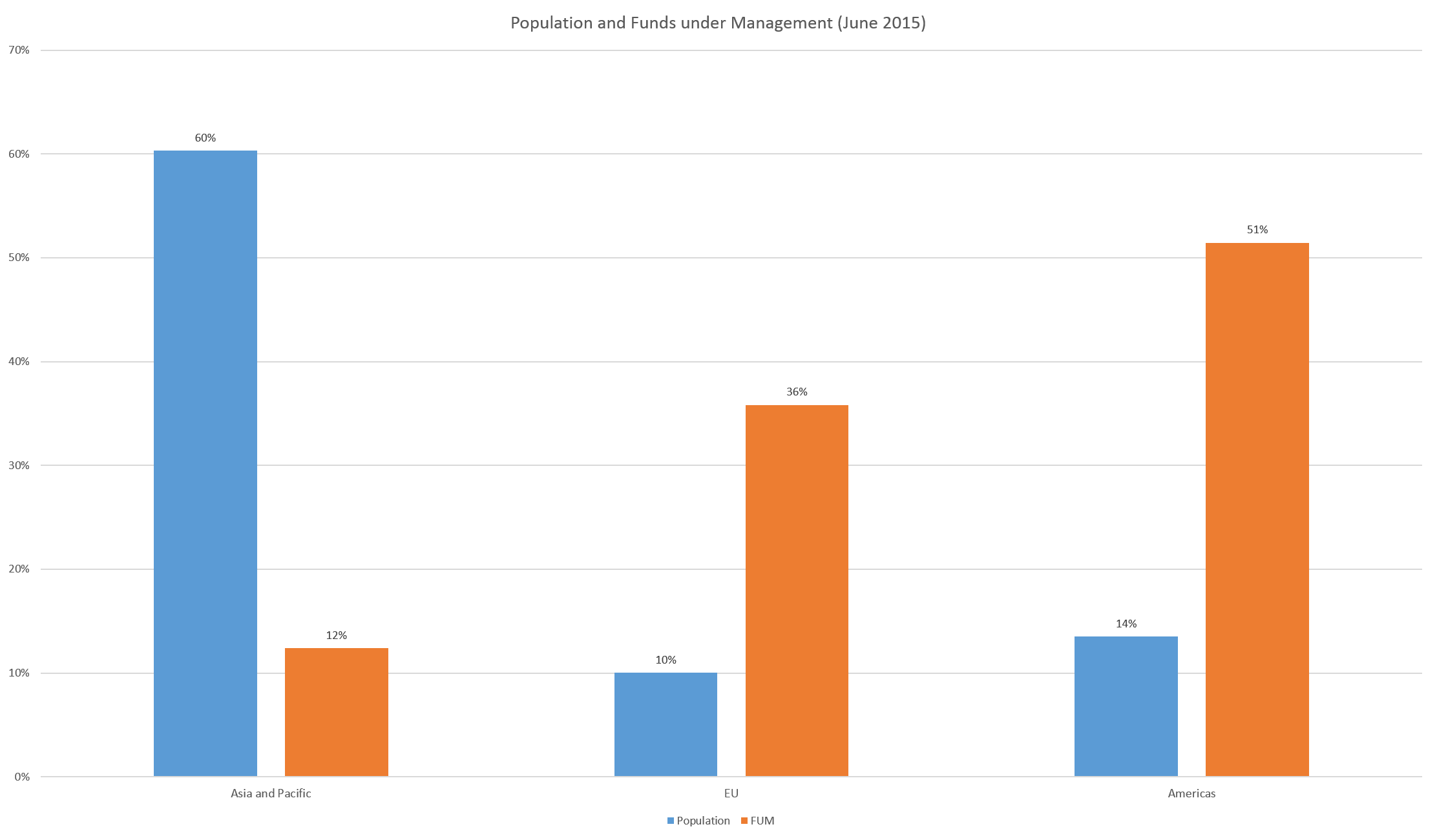 Sources
Population source: https://esa.un.org/unpd/wpp/Download/Standard/Population/
FUM source: https://www.ici.org/research/stats/worldwide
Further detail on the regulations
The ARFP rules are contained in the Memorandum of Cooperation, which is available on the dedicated APEC website for the Asia Region Funds Passport and available here.
The legislative changes for the Asia Region Funds Passport have been implemented in Australia through the Corporations Amendment (Asia Region Funds Passport) Act 2018 and available here.
In July 2018 ASIC released a number of new and updated regulatory guides related to the ARFP and to help the funds' management industry to access the ASIA Region Funds Passport which are available here.